Settings can be found and accessed on all pages from the avatar dropdown. Pressing the avatar icon reveals the
Settings
and
Sign out
options.
You can also navigate to our Terms of Use and Privacy Policy pages from the avatar dropdown.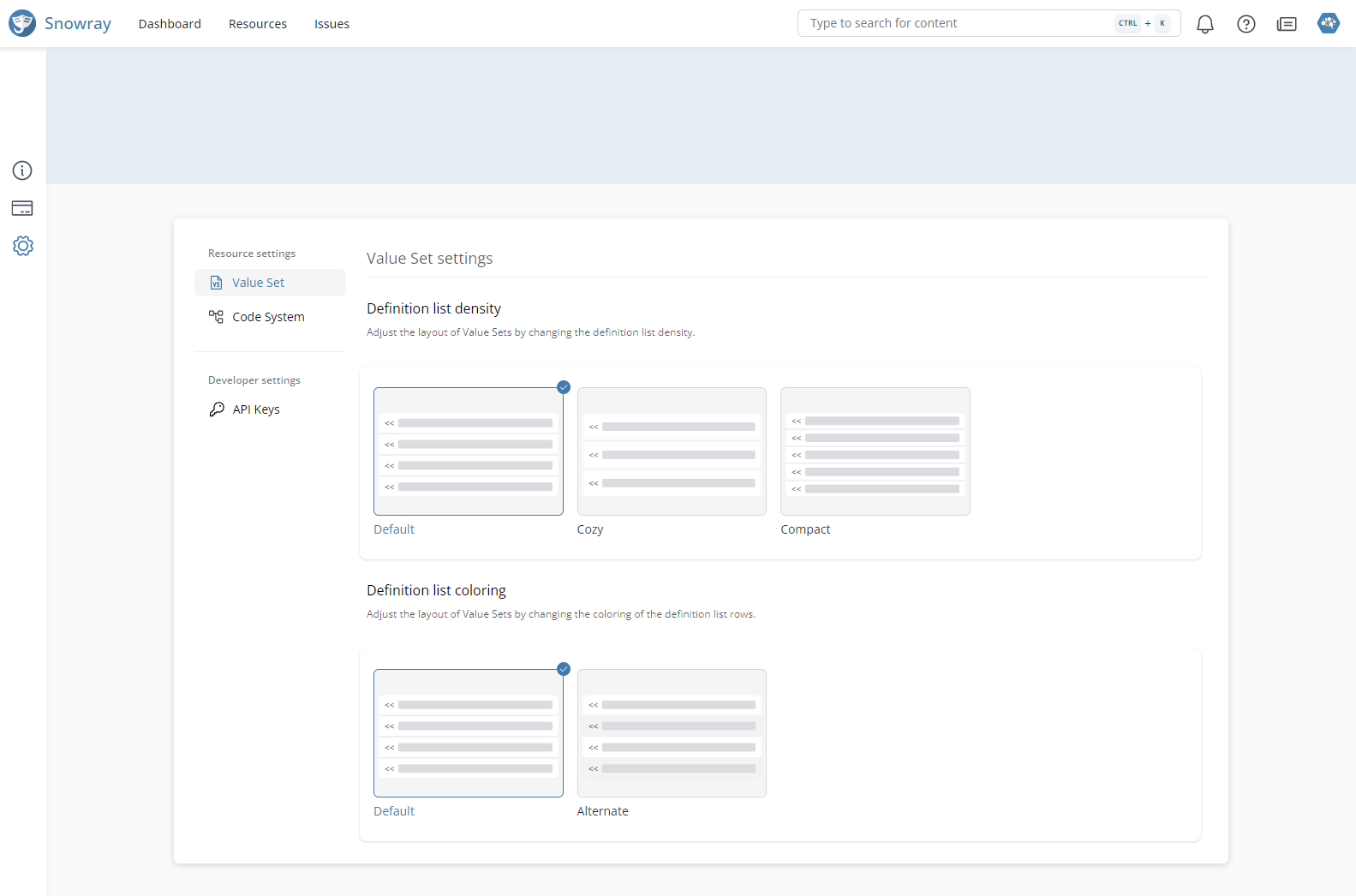 Adjust the layout of Value Sets by changing the definition list density

Adjust the layout of Value Sets by changing the coloring of the definition list rows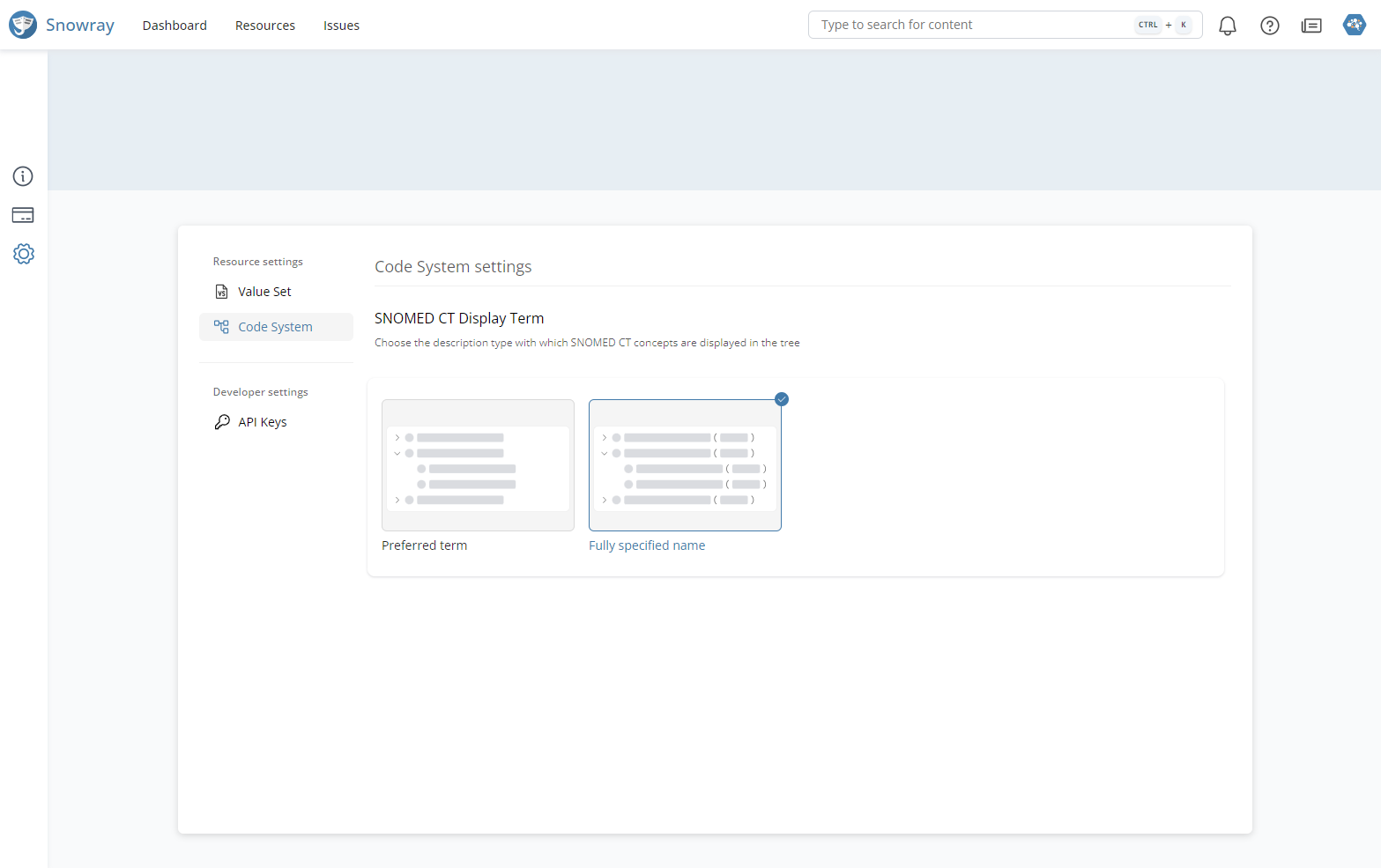 Fully Specified Name, Preferred Term

Choose the description type with which SNOMED CT concepts are displayed in the tree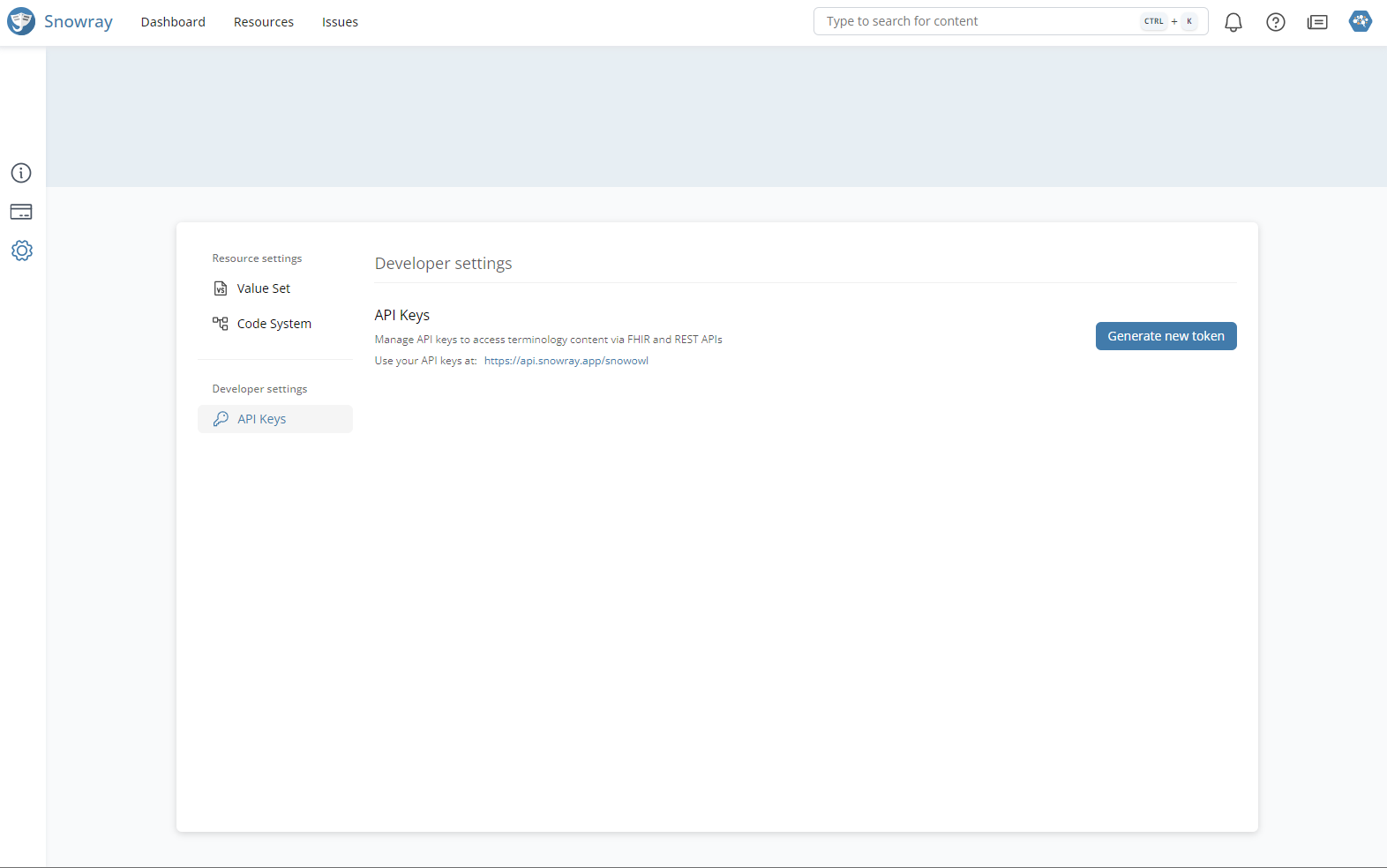 Generate and copy a token to access terminology content via FHIR and REST APIs.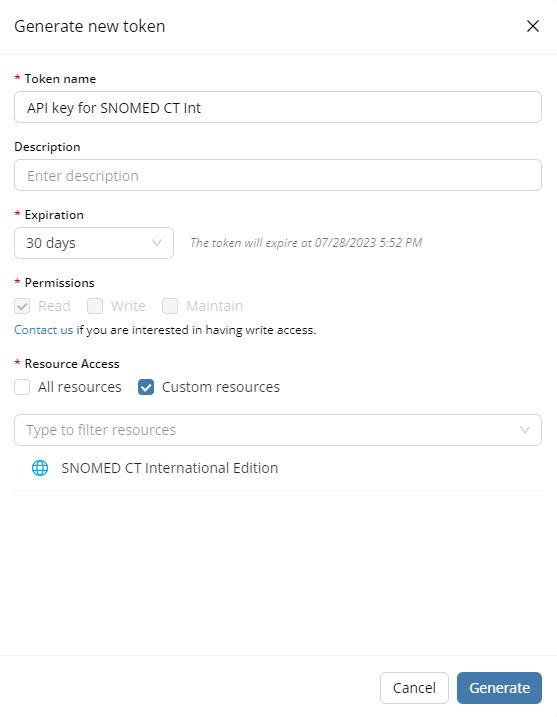 API Key Generation Wizard
The name of the token (mandatory)

The description of the token

Validity period of the token (mandatory)

Permission type of the token (mandatory)

Note:

Currently, the only allowed value for this property is

Read

The resource scope of the token (mandatory)
Clicking

will finish the creation process and the newly generated token will be presented in a pop-up.

Confirmation of Successfully Generated Token
The new token is displayed only after creation. To save it, copy it from the pop-up window.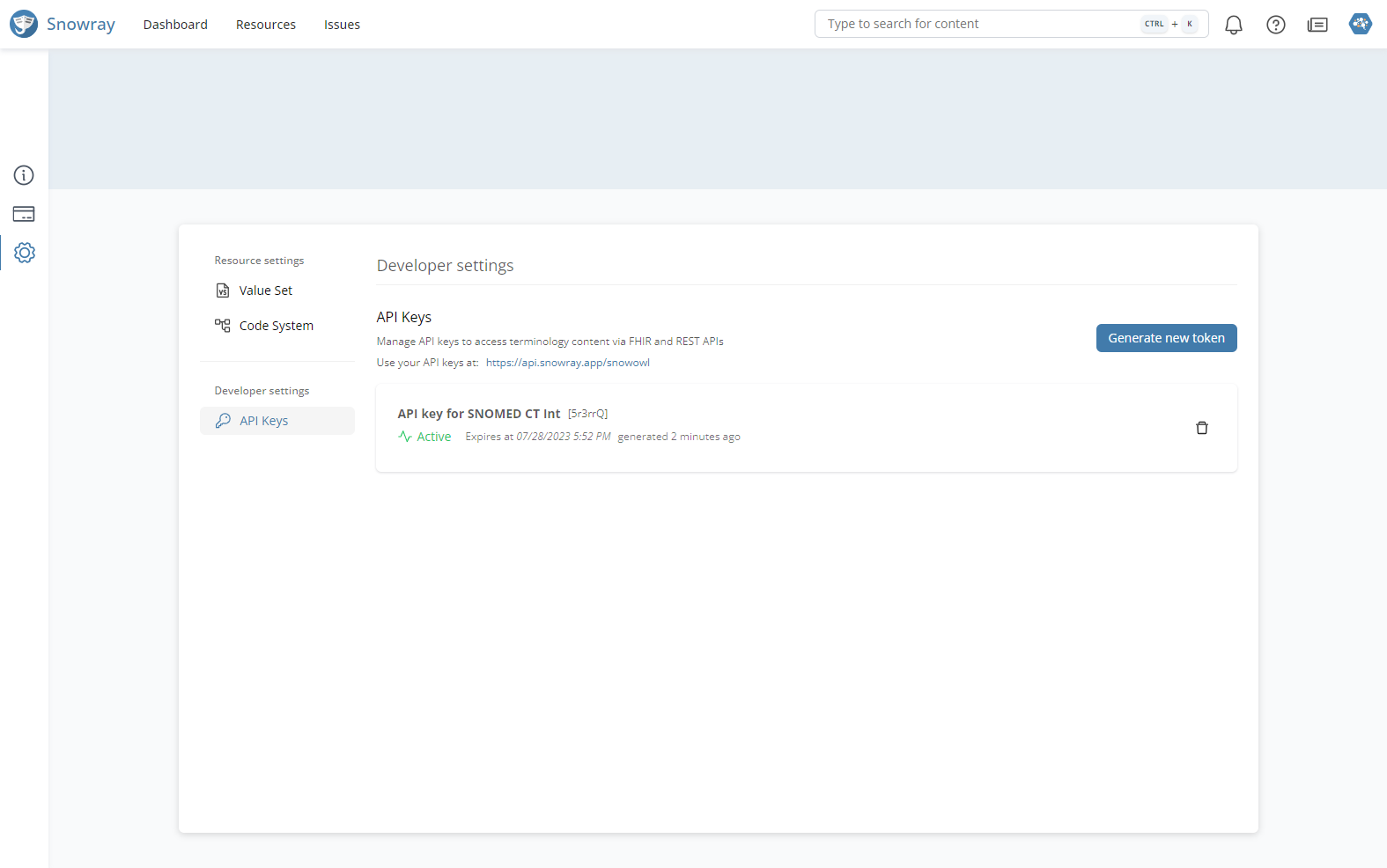 List of Available API Keys
Existing tokens can be viewed or edited after clicking on the name of the token.
Editing a token results in replacing the existing token, i.e. the original token will be removed and a new one will be created instead.
The listed tokens can be deleted using the
icon.
The API Key generation feature is available to Organization and Enterprise tier users.
Users who are members of an organization that was created as part of a 14-day free trial can only generate one token. Expiration time and resource access can not be set for this token, and the generated token also cannot be deleted.